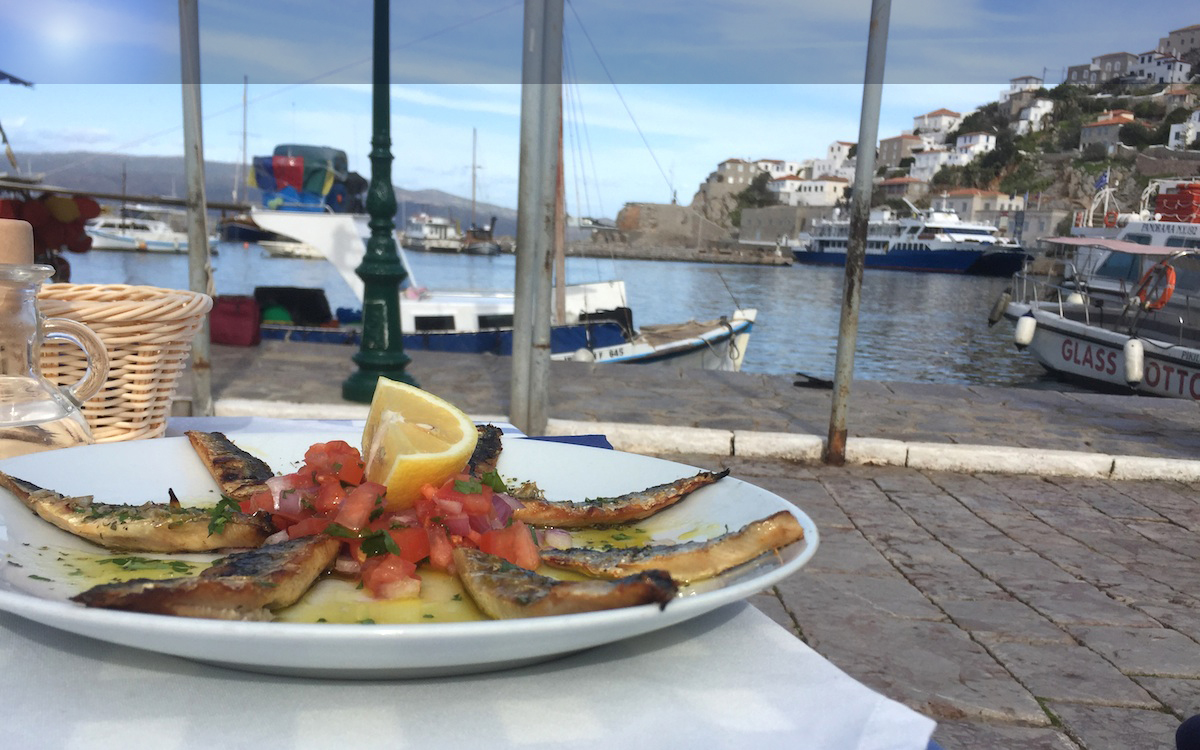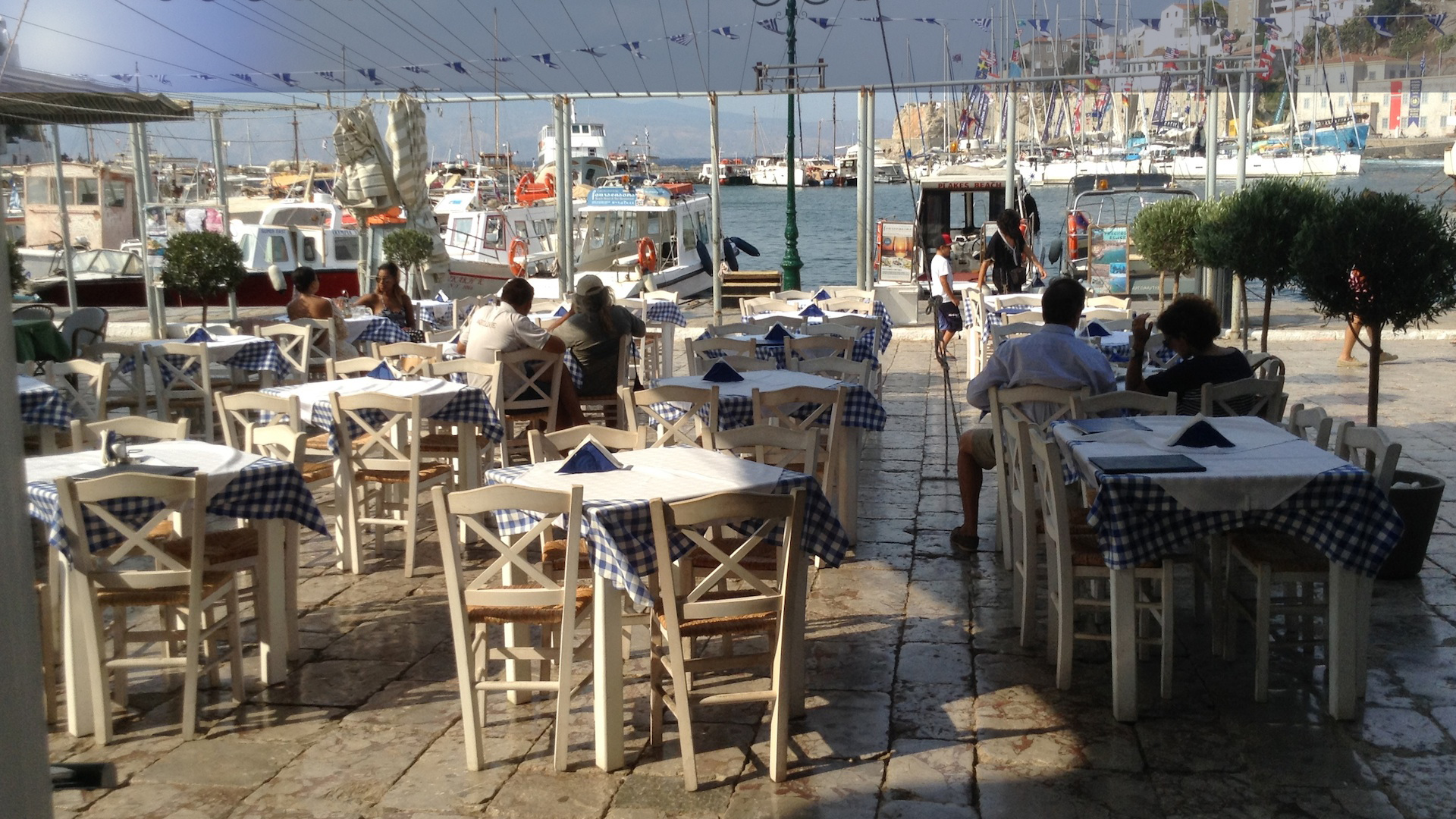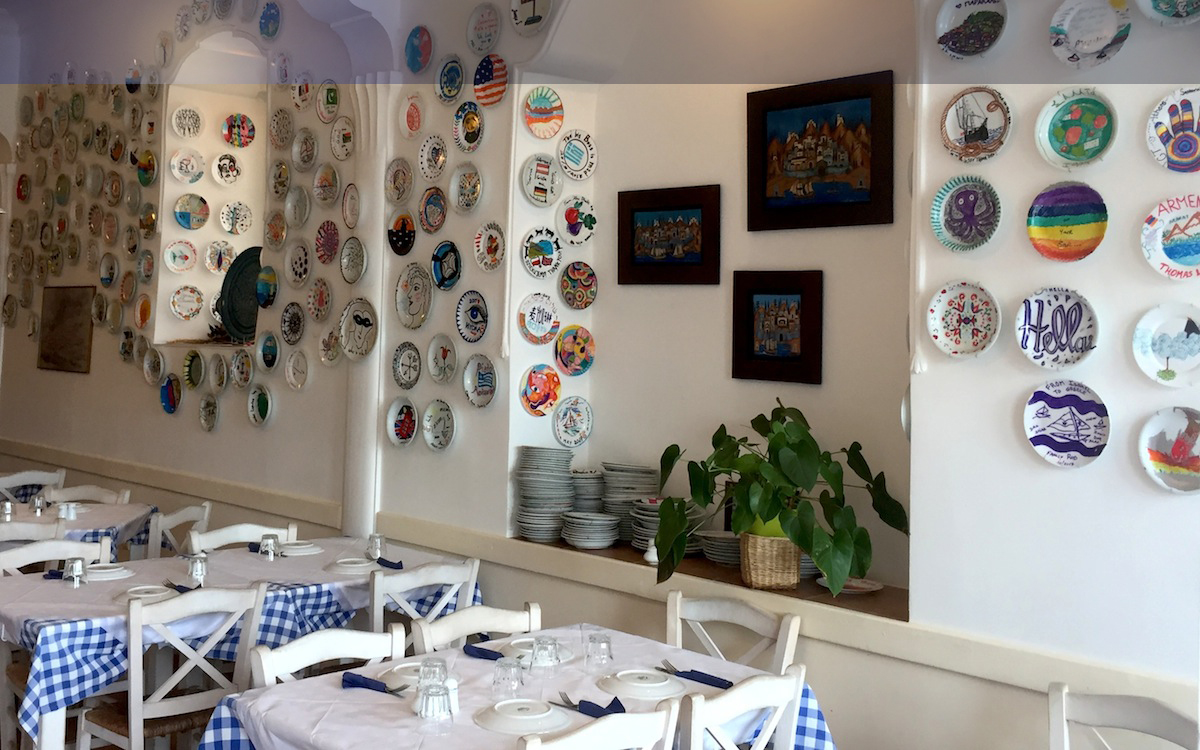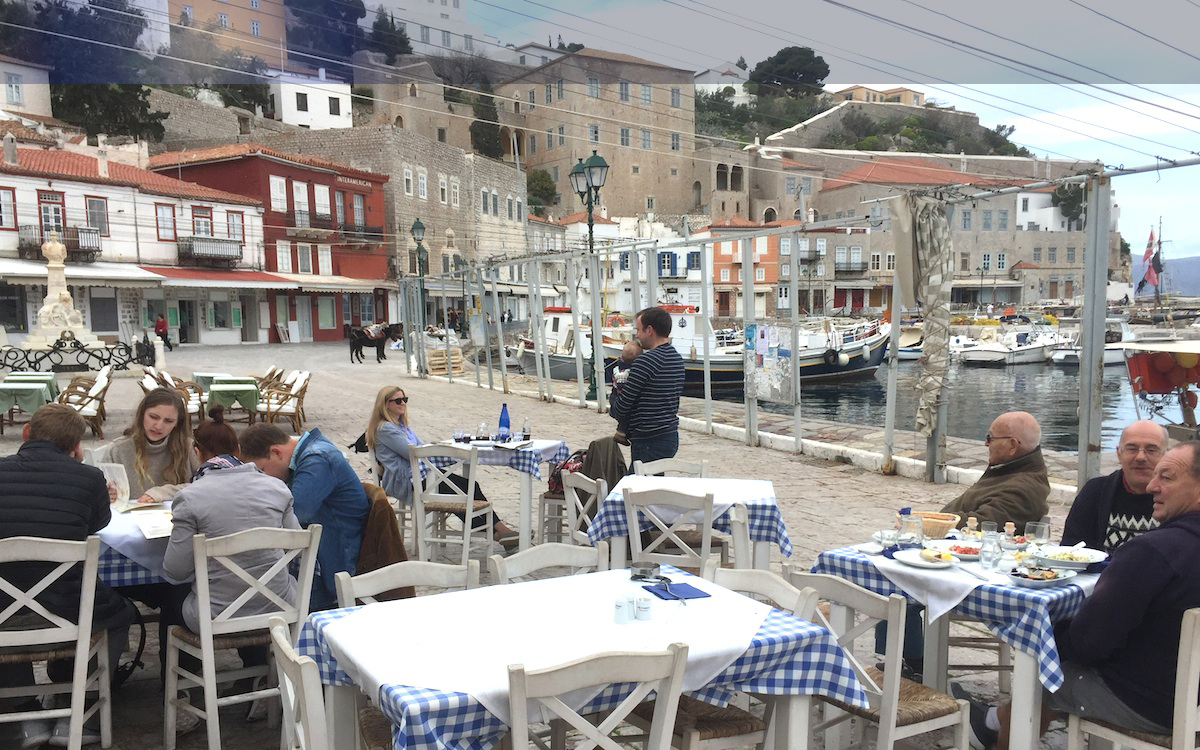 Piato Restaurant - Traditional Greek Food - Hydra Port
For waterfront dinning and really good Greek food  The Piato* Restaurant is the best choice in Hydra.
This unique Saronic island, just 37 nautical miles from the Port of Piraeus, is a listed architectural reserve famous for the absence of motor vehicles and the abundance of happy cats.
Centrally located port side, under the shade of the Clocktower of Hydra, right next to the Byzantine Museum, the Piato Restaurant is famous for it's great Greek food, relaxing atmosphere and friendly service.
Our experienced cook and her team specialize in real Greek recipes with local and seasonal ingredients, traditional appetizers, fresh fish and seafood and perfectly grilled meat.
Open all day in the heart of Hydra,  Piato Restaurant welcomes you for a quick meze and a glass of ouzo under the sun, a long lazy lunch or a waterfront dinner al fresco.
Take a look at our Menu and make your reservation!
*Piato is the Greek word for plate.